Our skills enhancing your performance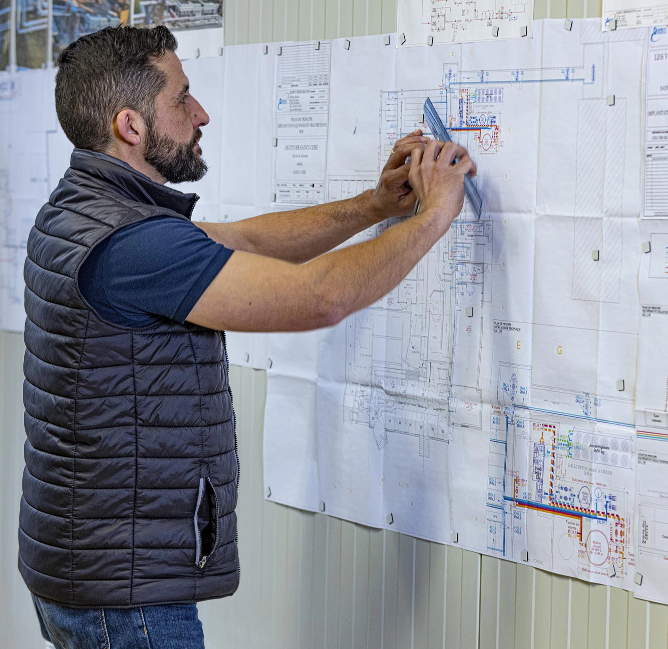 The first step involves a visit from our design team to take measurements and draw up plans of your set-up.
Based on our observations and discussions with you, we make our recommendations for your new installation with a selection of solutions (equipment, fluids, condensers, compressors, etc.) suited to your plant, geographic region and energy requirements.
Our fully-budgeted proposal includes a comprehensive simulation of ownership costs over the installation's entire lifetime (initial costs, energy, maintenance), and ESC grants.
Once you have validated the proposal,
our project managers carry out site plans and calculate the power required for each unit, paying special attention to energy efficiency and compliance with the latest standards.
Automation, control,
monitoring
and more autonomous systems
Built-in conservation system programs (temperature/humidity)
Dry penetration process
(decrease in temperature tracked using our monitoring system).
Low-carbon
refrigerant fluid
Use more environmentally-friendly
Energy savings of up to 30%
Regular fluid that can be recycled through traditional channels
We can begin work once we have drawn up specifications or received them from your own design office. Once the building permit has been approved, we can start work immediately thanks to our stock of parts. Our project managers oversee the work right through to delivery.
Once your cold systems are set up, we will adjust them as necessary to meet your needs (power, temperature, humidity, control, etc.).
We teach your employees to use and manage your new set-up.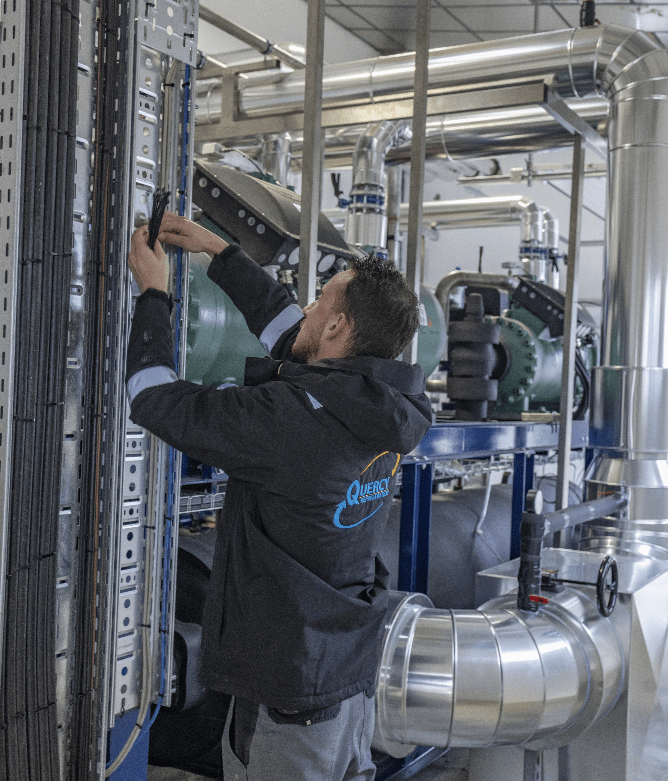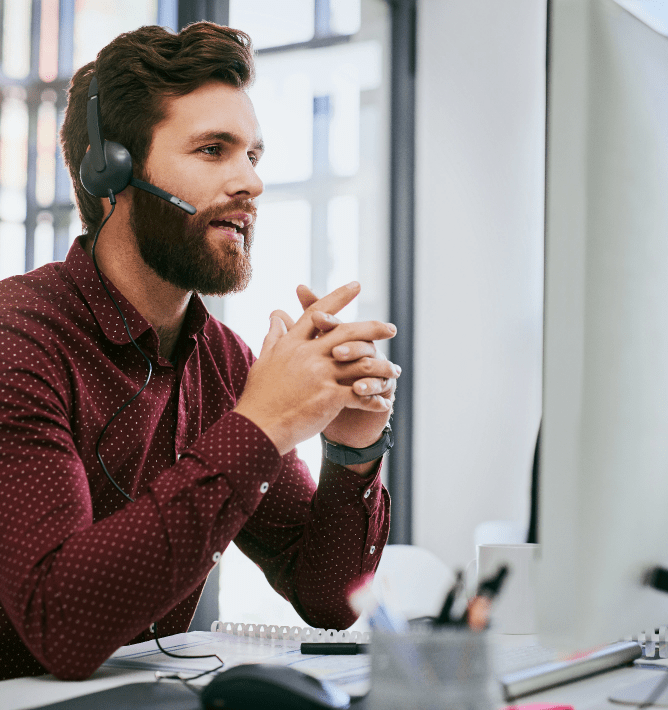 Providing continuous support:
Expertly trained in our cold systems and all administrative technicalities, our experts are on hand to provide support when you need it. When you need a solution urgently, you can count on their support and fast response times 24/7.
Enhancing your business over the long term:
Committed to offering support and ensuring your satisfaction over the long term, our after-sales service team provides bespoke advice to ensure your equipment operates optimally throughout its lifetime: spare parts, energy performance, innovations, etc.
For guaranteed peace of mind
We offer a follow-up contract adapted to your equipment. Our technicians conduct regular inspections and maintenance operations to detect and anticipate any signs of wear or malfunction.
Every minute counts when machinery breaks down. That is why our technicians are ready to step in at any time. Each agency has a stock of spare parts so your refrigeration unit can be repaired in the shortest possible time.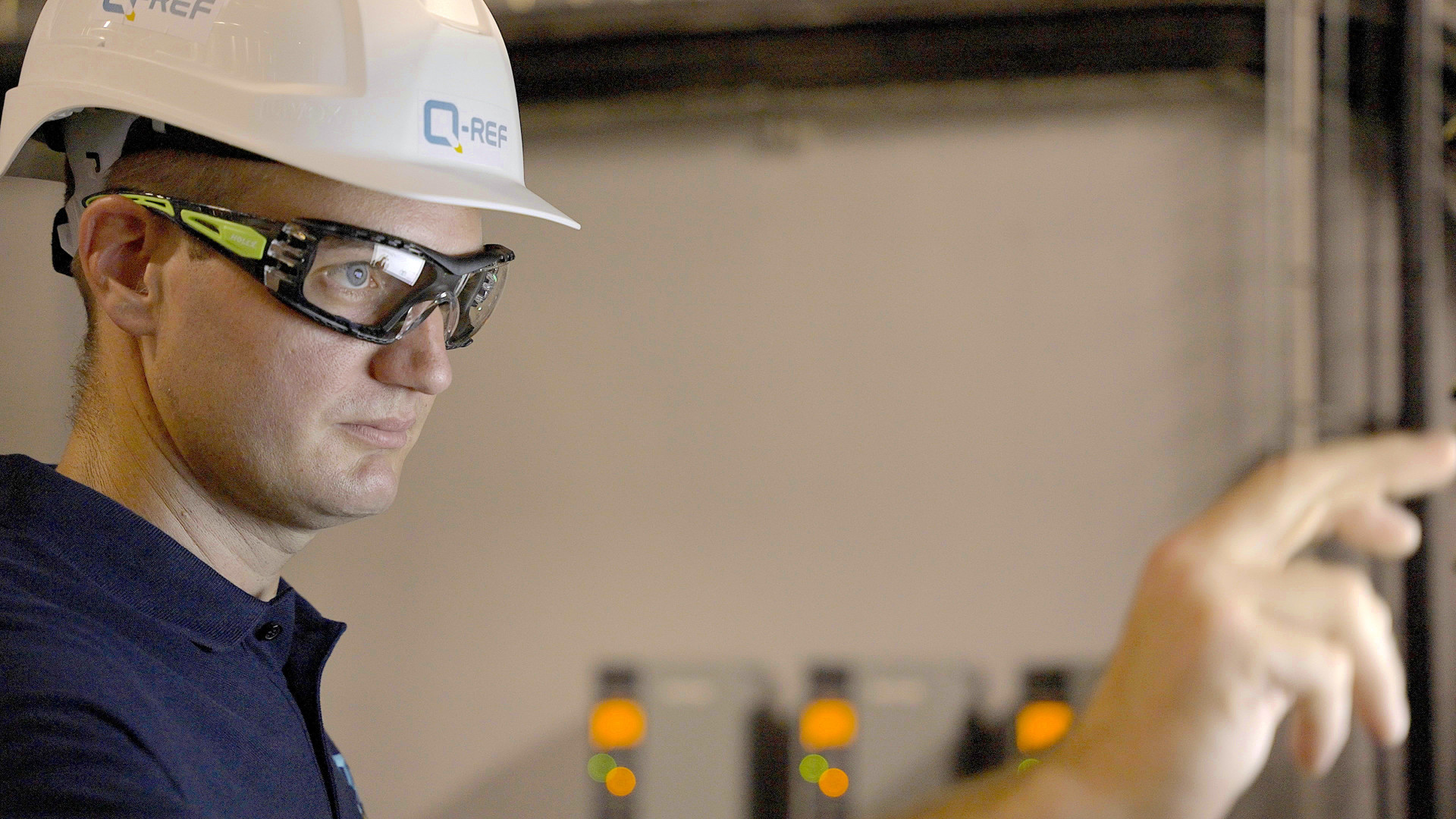 Let's talk
about your project