Winegrowers, horticulturists, plant nurseries
Successful grafting guaranteed
Your vine shoots, plant seedlings and young trees require your full attention over several months to ensure they don't get damaged before you plant them out in warmer weather. Requiring coldroom storage and reqular watering to prevent dehydration, they are particularly vulnerable to fungal issues and drying out. Which means you could lose a proportion of your production.
Optimize their conservation and maximize your chances of success:
With its optimal management of humidity conditions, our equipment guarantees revolutionary results, whatever you grow:

0% weight and water loss
0 conservation disease

15% increase in yields
Energy savings of up to 40%

Unlike conventional refrigeration systems, the HD Cold chilling technology offers precise temperature and relative humidity control. By keeping the air clear, with no suspended water particles, HD Cold reduces the risk of fungal issues for the shoots (compared with traditional watering) and minimizes water stress.
Without the addition of liquid water
Without a humidifier
Rootstock and graft quality guaranteed throughout storage.
Higher yields during uprooting.
No need to cover.
Higher returns (less production and planting space needed, reduced loss, less handling).
They benefit from our solutions
Local growers and agri-food giants alike have found a solution adapted to their production volumes.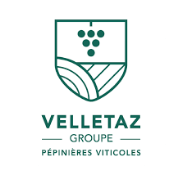 "It is clear that when we harvest in October, we see that there is an improvement at the roots, which don't dry out (…) A 5% loss rate with HD Cold compared with 20% to 25% in traditional coldrooms. And no conservation disease. We were won over immediately."
Director of Velletaz Group, France's leading vine nursery
Get the most out of your equipment
with our bespoke services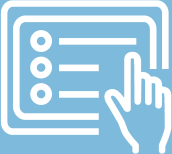 Monitor and control the performance of your entire site from wherever you happen to be! And in the event of an emergency, you will be alerted in real time.

Rely on a local team of technicians to carry out your maintenance operations.

We provide training to help you get to grips with your equipment and coldrooms.
Do you need help to
to finance
your project?
As a supplier with the French environmental label RGE, we can help you apply for funding through the Energy Savings Certificates program.