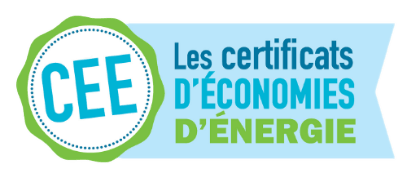 How do you apply for Energy Savings Certificate funding?
The Energy Savings Certificate (ESC) program was introduced by the French government to encourage private individuals and businesses to carry out renovation work to improve the energy efficiency of their installations.
Depending on the total volume of energy saved by carrying out this work, the energy provider must pay a bonus equivalent to the number of kWh that will not be used. In short, your energy savings are turned into a bonus! A fantastic opportunity to reduce your energy bills and help the energy transition.
At Quercy Réfrigération, we can help with the application process.
As a supplier with the French environmental label RGE, we are certified to carry out this renovation work. What's more, we provide administrative and technical support every step of the way:
1. Identifying optimization potential and work required
Depending on how your plant and business is organized, we determine the best solutions to reduce your energy consumption and estimate the amount of savings you could make. We also provide a comprehensive quote for the work.
2. Completing the bonus application
Before starting the work, an application for the ESC bonus must be completed. This includes quotes for the work, technical features of the equipment to be installed, and all the documents requested by the energy provider. It is important to comply with all the formalities and deadlines. We will complete the application and send it to the energy provider for you.
3. Conducting the work
We carry out and follow up all the work in accordance with the necessary energy performance requirements.
4. Completing the process
Once the work is completed, we send all the necessary documents to the energy provider so they can pay out the bonus. This bonus may be a reimbursement, a credit voucher or a reduction on your energy bill.
To finalize the process, the energy provider may visit your site to check that the energy-saving equipment has actually been fitted.